Yes, I know it's strange for me to be making cat blocks – considering how allergic I am to the creatures. But, cats are pretty cute and for some reason, quilters like to have fabric that features cats. So why not?
Amy Friend, a quilter, featured an international block swap on her blog – During Quiet Time. The block swap can be found in the post Tell Me a Story Block Swap 21: Cats! This is the 21st swap?! Wow. Well, it is my first, so I decided to join in for the Cat Swap and the General Swap options.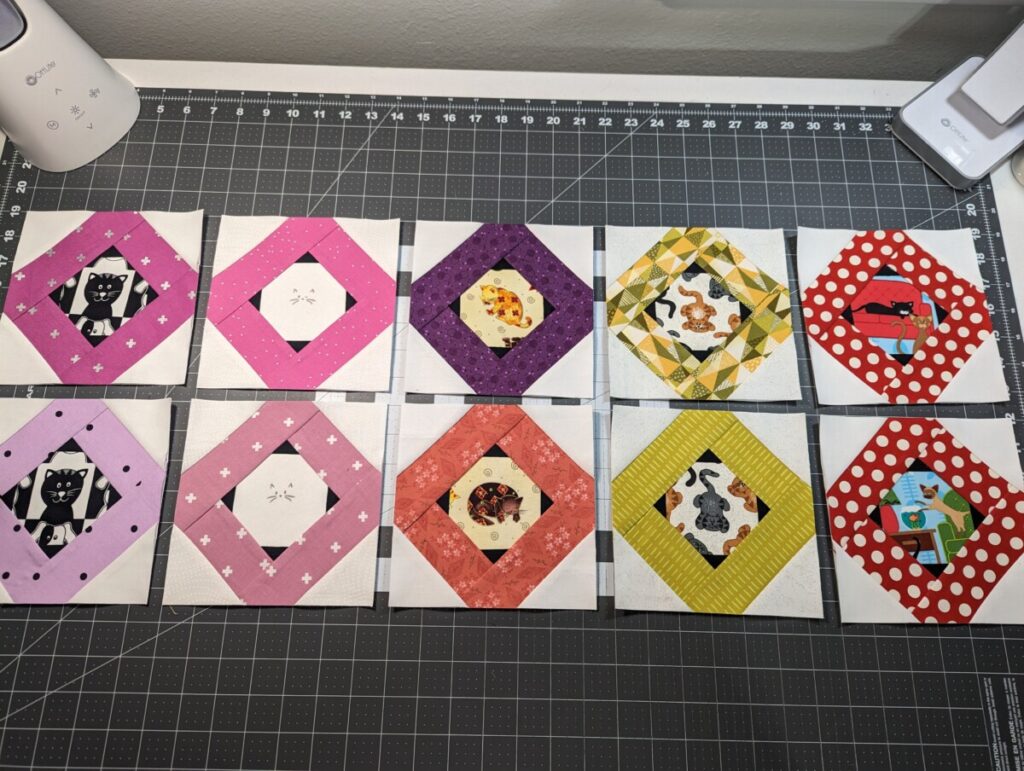 These are certainly colorful and fun blocks. I have also received some in the mail already from other participants.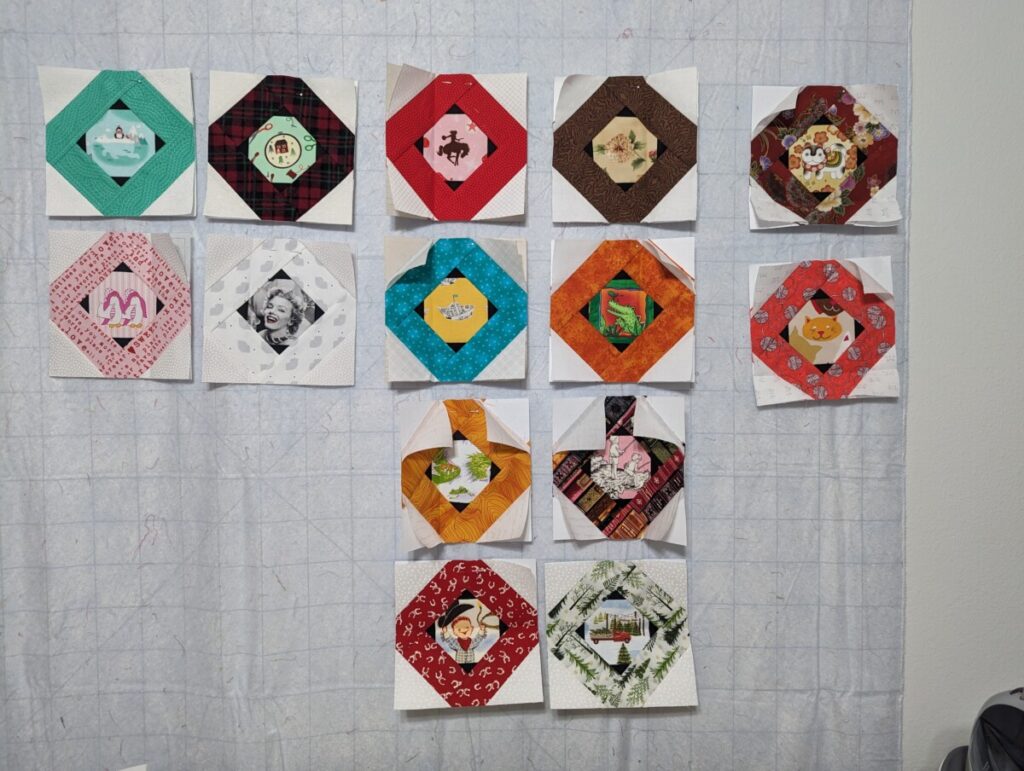 It's going to be fun to see how all of these come together. Of course, there is the story part – if you want to participate, you are supposed to come up with a 2-3 sentence story that explains your block.
Cat Block Slide Gallery with Stories