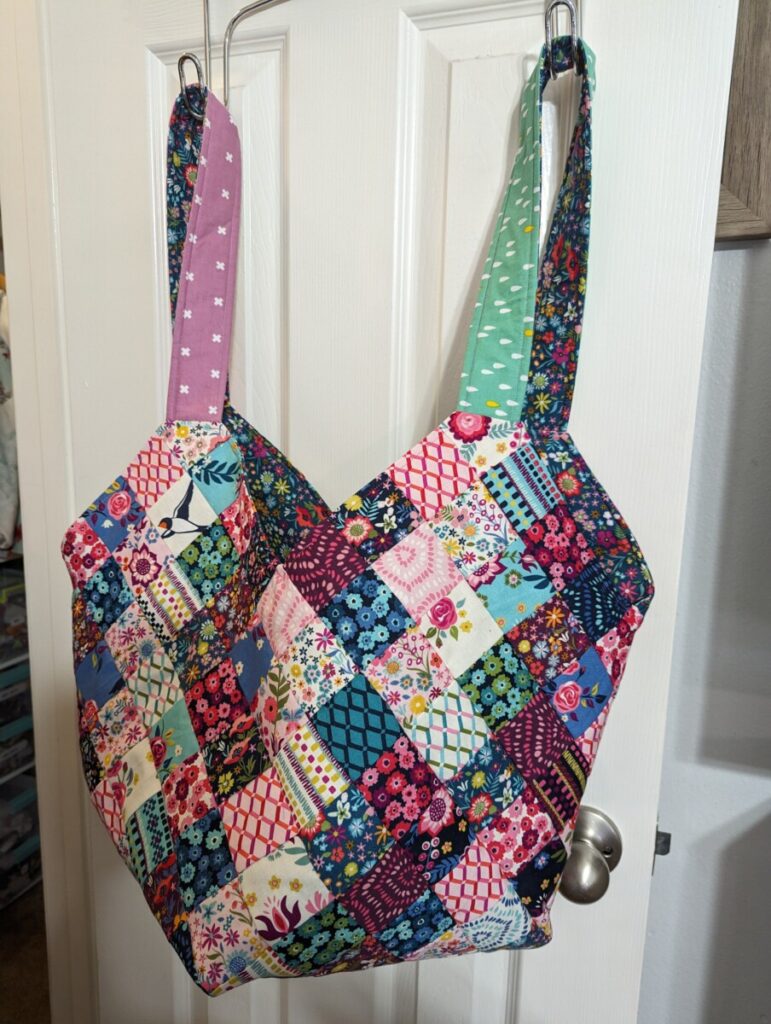 I did it! I finally made a mondo bag for myself. I have been making these and giving them to all my friends and including them in raffles, but now I have one that is mine. And I can check it off my list!
"2023 for Me" list (in no particular order):
Jelly Roll Rug
Quilt Sweatshirt Jacket
Selvage Window Valence
Mondo bag
Midi bag
Tuft ottoman
Apron
Pillow cover
Fabric weights
Sewing Machine cover
Table runners and placemats
Unicorn wall hanging
Ironing board cover
Yay! My January item is checked off. I am excited about these projects. There is quite a bit to do, but each one will add something to my crafting space.