On the fourth day of January 2023, I completed two quilt tops! I finished out the Wild Orphans with a solid cheddar sashing and completed the mandatory blocks for the 2023 Scrap Challenge Quilt.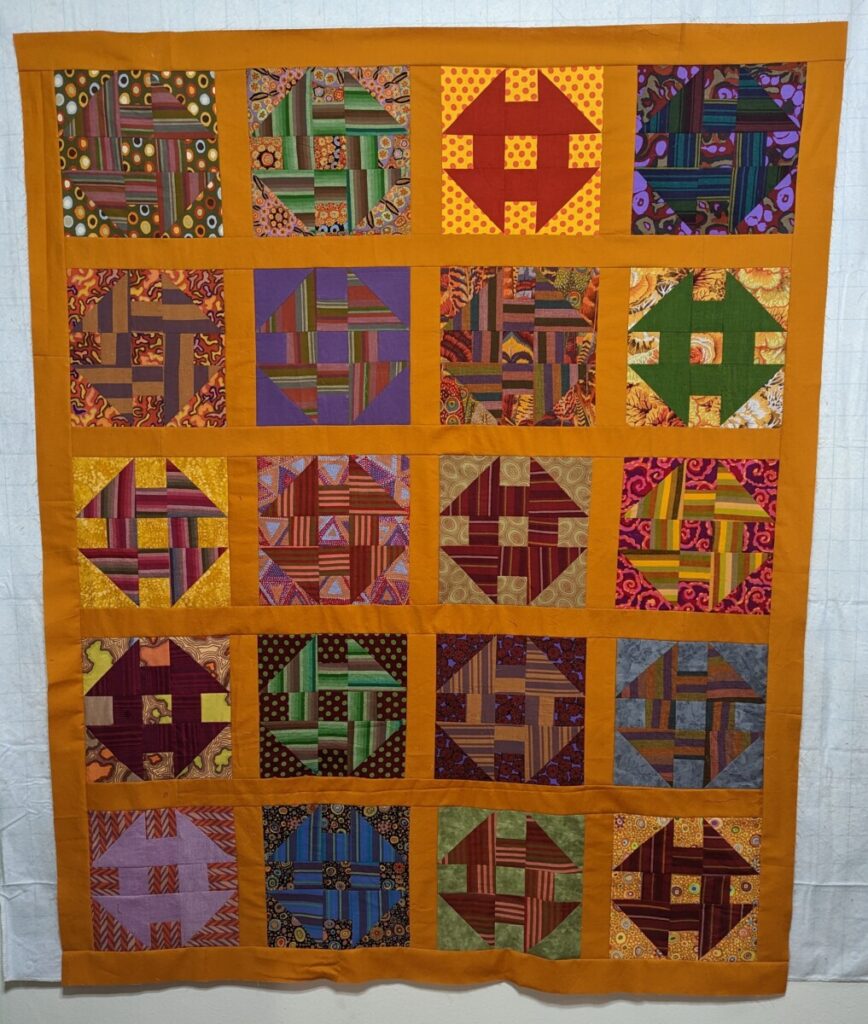 The cheddar sashing makes the blocks on this cute UFO, now FO, quilt. Kaffe fabric is always wild and bold, so a place to rest your eyes can be helpful. And this is my January Project Linus quilt – time to check that off my list.
The 4 Patch Speedway was my choice for a scrap challenge in 2022. Admittedly, I finished mine four days late. But I am ready to go with Winding Road and our bonus 2023 challenge quilt, Falling Stars. I can't let my four patches sit at a small throw size. I have more little pieces to use, and this quilt should be much bigger. So, my goal is to expand it before going to the April retreat, where we will all compare our finished challenge projects.
January 2023 Check-list Check-In:
1/4 of a scrap bin cut with templates and sorted
1/4 of my magazines digitized and sorted
1 Linus Project Quilt
1 2023 for Me project – Mondo bag, maybe?
36 more Speedway blocks
International swap blocks
Christmas Jelly Roll Quilt
1 UFO object