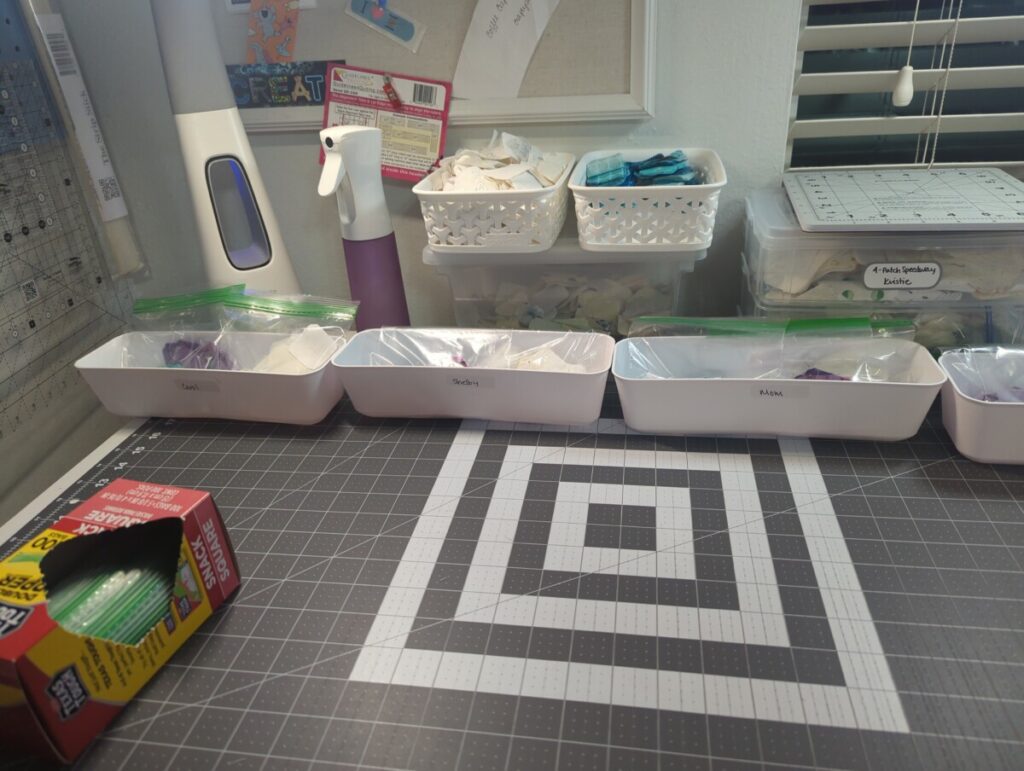 It's the first day of the year, and I am ready for a productive and fun year of quilting. While I love making beautiful things for my family, friends, and charities, I also realized there are a few things I want to make for myself. So this year, I am dubbing "2023 for Me."
"2023 for Me" list (in no particular order):
Jelly Roll Rug
Quilt Sweatshirt Jacket
Selvage Window Valence
Mondo bag
Midi bag
Tuft ottoman
Apron
Pillow cover
Fabric weights
Sewing Machine cover
Table runners and placemats
Unicorn wall hanging
And even though I want to spend some time on my projects, I am still doing a few things for my quilty gals and Project Linus.
1 Project Linus quilt per month
Cut the Bonnie Hunter Chilhowie mystery for 4
Help cut the Scrap Challenge 2024 quilt
Halloween Raffle Quilt
Cut Anna's Falling Stars quilt top
Cut remaining quilt kits for Mom
And I still have my quilt-adjacent projects!
Organize digital patterns
Go through quilt magazines
Cut up scraps
Bind quilt stack
International block swap
AND then there are the actual quilts I want to complete:
2023 Scrap Challenge(s) Winding Road & Falling Stars
Snail Quilt
Kaffe Kites
Mountains with Kari fabric
Just My Type
Birch Tree Gnomes
Snowflake Quilt
Dogs in Sweaters
Letters
Applique Gnome on Jelly Roll Race
Finishing on Christmas Jelly Roll Race
Finishing on Black, Red, & White Jelly Roll Race
I'm sure I forget to put something on this list, but it will be a busy year.