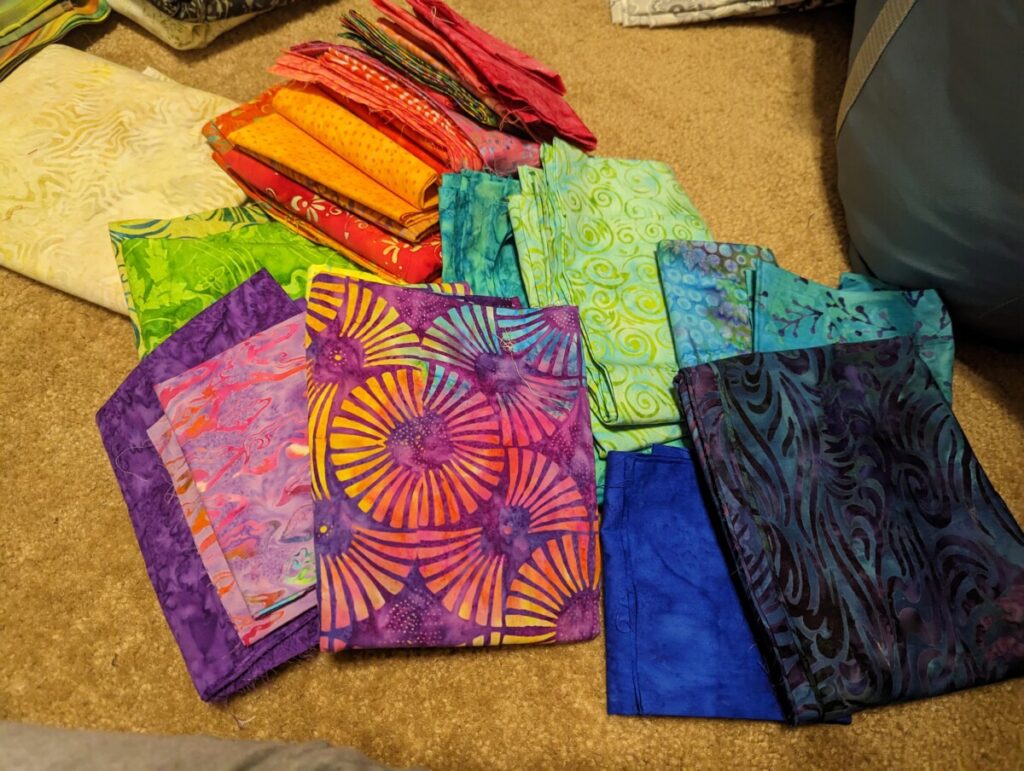 I do enjoy the process of selecting and cutting fabrics for a quilt. It's a fun adventure every time. More importantly – I am doing my best to "shop" my stash and use the fabric I thought I could not live without. Like many beginning quilters, I jumped in with both feet (and hands and wallet) and ended up with a lot of beautiful fabric that did not have a specific project.
I like having certain fabrics on hand – solids, low volume, blenders, backgrounds, and backings. These are wonderful to keep in the craft room and snag whenever I need something to fill in that one spot on a quilt. All of these categories also work well for scrappy quilts. And yet, I have several bins filled with miscellaneous fabric that need a good home. I'll get there… 2043… fingers are crossed.
Narrowing down my fabric bins is a life goal. And it will take my smaller goals to make that happen. So, thinking about my 2023 lists, the more immediate goals for January 2023 are:
1/4 of a scrap bin cut with templates and sorted
1/4 of my magazines digitized and sorted
1 Linus Project Quilt
1 2023 for Me project – Mondo bag, maybe?
36 more Speedway blocks
International swap blocks
Christmas Jelly Roll Quilt
1 UFO object
That's a doable list, right?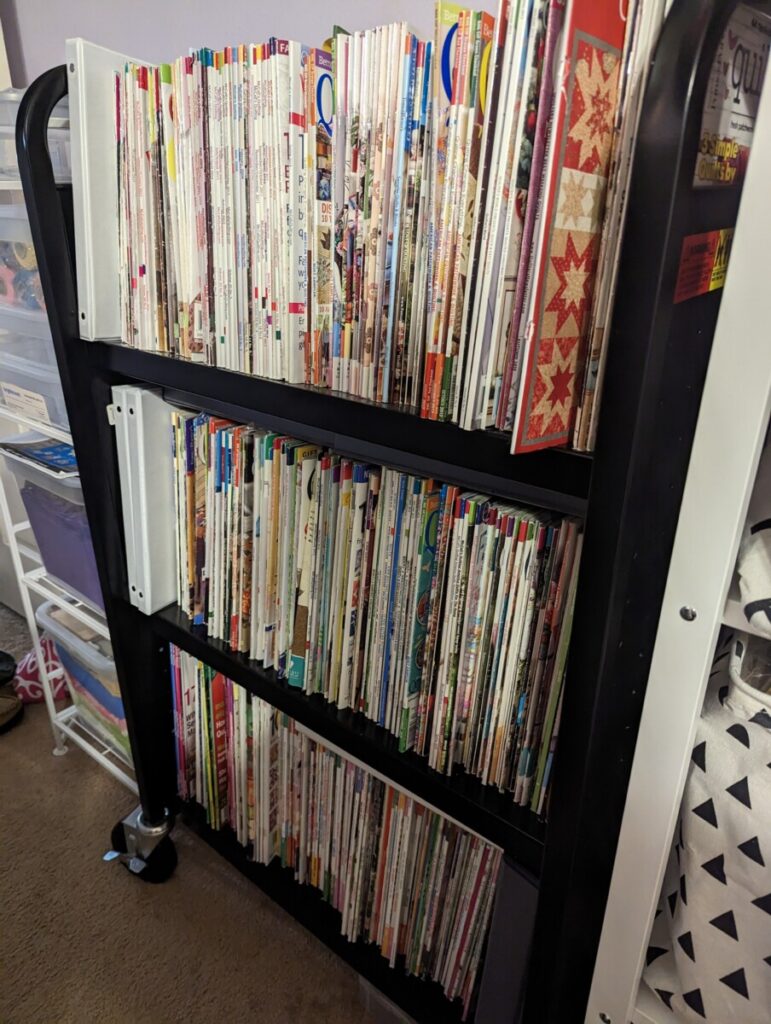 Maybe if I take pictures, I'll feel obligated to make some progress. Maybe. I am looking forward to getting as much as possible accomplished this year. I've found that an organized home makes my life and my family's life so much easier and less stressful. Plus, that leaves more time to play with the fabric!